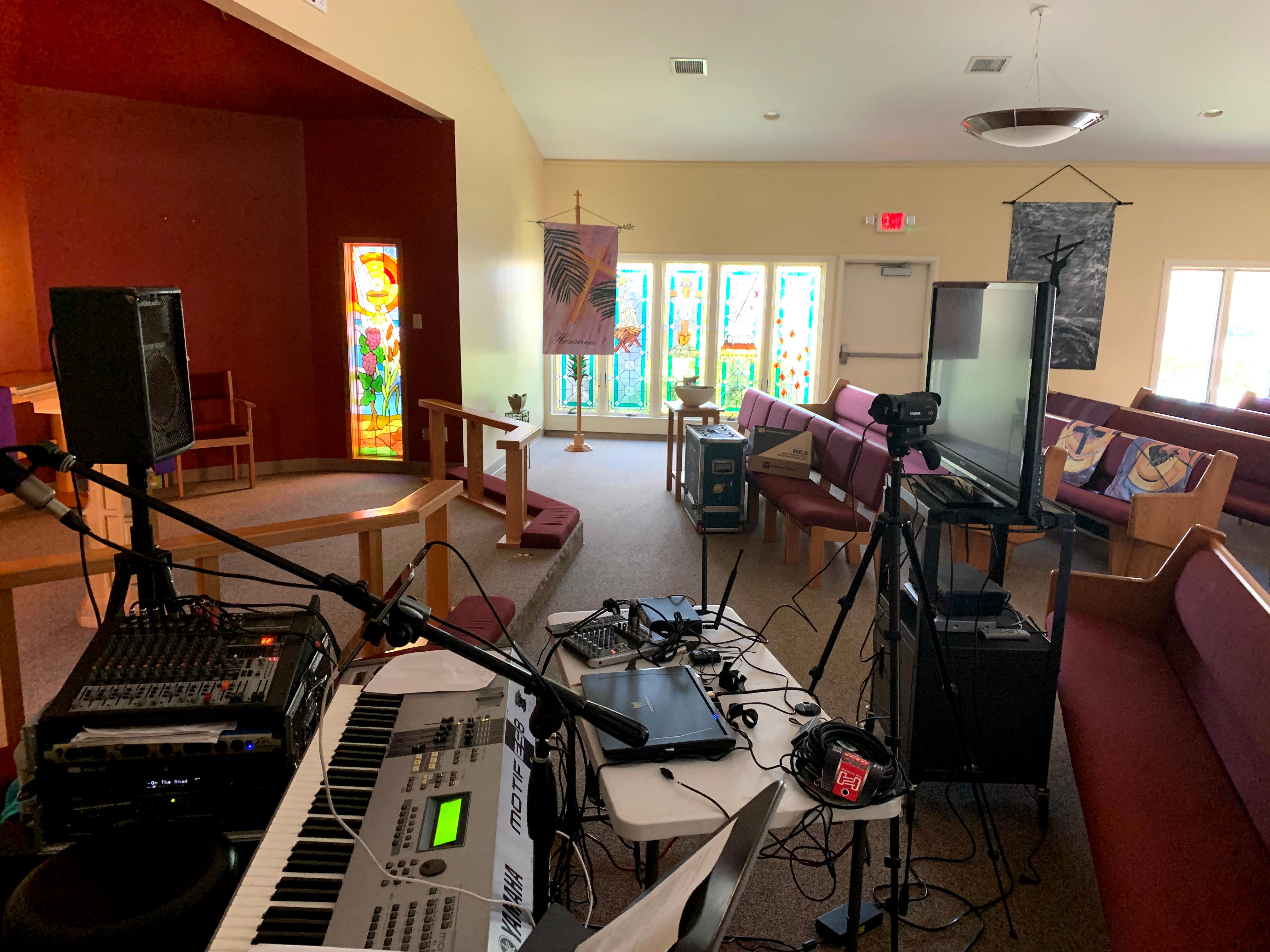 Wow, is it great to be singing for actual people in the pews again in our churches!  I've been playing for empty seats and a video camera for what seems like forever, as I was blessed to be able to help our congregations present worship and concerts online.  But it's not the same at all.  My visit to Michigan has been this transition to face-to-face worship during the last 3 weeks, and I was kind of surprised at how emotional I got as we got back together.  Our church members have told me they feel the same.  Many folks will continue to stay home and worship virtually for very good reasons, of course. 
Special thanks to Hope Lutheran in St Charles, Michigan for their outstanding kindness and hospitality as I parked the bus on their parking lot and enjoyed 30-amp power for 6 weeks. (That's a big deal to us RV folks!)
I'm singing for worship at Mount Sinai in Montrose Sunday morning July 5th, and then I'll go over the top of Lake Michigan to journey to Wisconsin, where I'll be singing for Jesus in July and August.  My first gig will be at Divine Savior, Shawano.  They have me playing for a family event on Saturday afternoon in the parking lot July 11th and then for worship Sunday, July 12th.