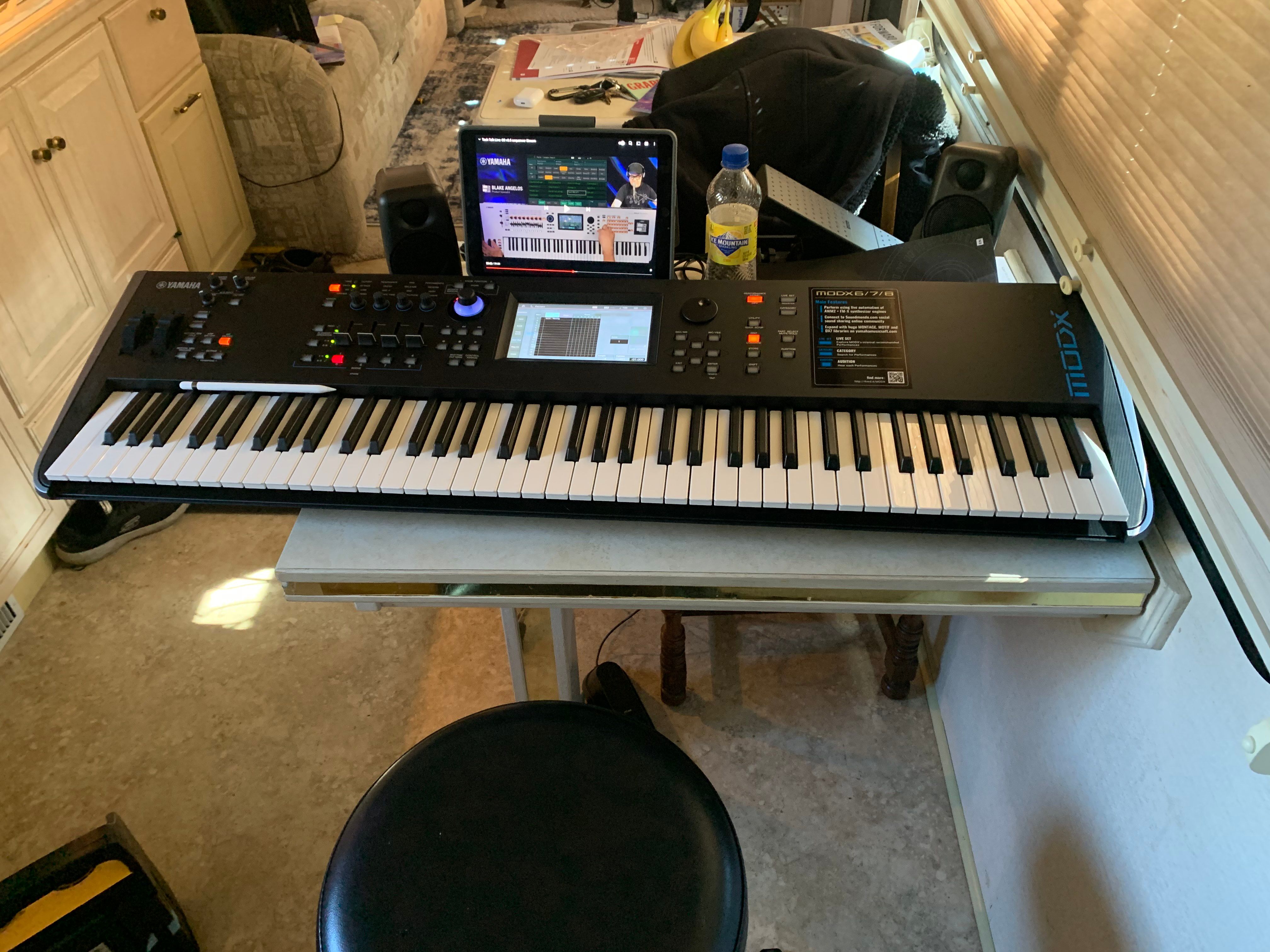 Hello from Mt Olive, Overland Park, Kansas!  I've been allowed to keep singing in our churches in spite of Covid-19, social distancing, and reduced attendance!  I just sang this morning for the elementary school here. (They are the Cougars.  Boy, were the kids indignant when I got mixed up and called them the Kitty-Cats. Oops!) Pastor Seelow is in quarantine this week, so I'll be working with a retired pastor on Sunday and Monday evening for worship.   
I turned 68 on November 7th.  I'm trying to be a good steward of the health God has given me by riding my recumbent trike as often as possible. I discovered the Indian Creek Bike Trail here just 10 minutes away and spent a couple of hours out there today.   
I've been performing with the same wonderful keyboard for 15 years, and last week I took steps to upgrade. The latest musical technology is truly amazing, and it will take me a few months to learn how to make the most use of my new instrument. I love the rich sounds and versatile programmability. Another nice feature is the weight: just 17 pounds!  My older one is 90 lbs when in its traveling case. My new case is also light, just 15 lbs.
I'm starting to write some new songs for my next CD. Jayne Nitz, my song-writing partner, has been writing also. I'm going to record one of her latest, "They Lie," and probably another one or two of hers. It's a really wonderful, powerful song- check out a demo here:
(For more of Jayne's Christian contemporary songs, visit her YouTube channel.)
I've spent a full 7 months in the Midwest this year and, as always, I've been so blessed by my Christian brothers and sisters. My bus is running great; I got an oil change in Minneapolis last month. (The commercial Detroit diesel engine holds 9.5 gallons of single-weight oil!)  I love to travel and sing for my dear friends, my Christian family.  God bless you all!