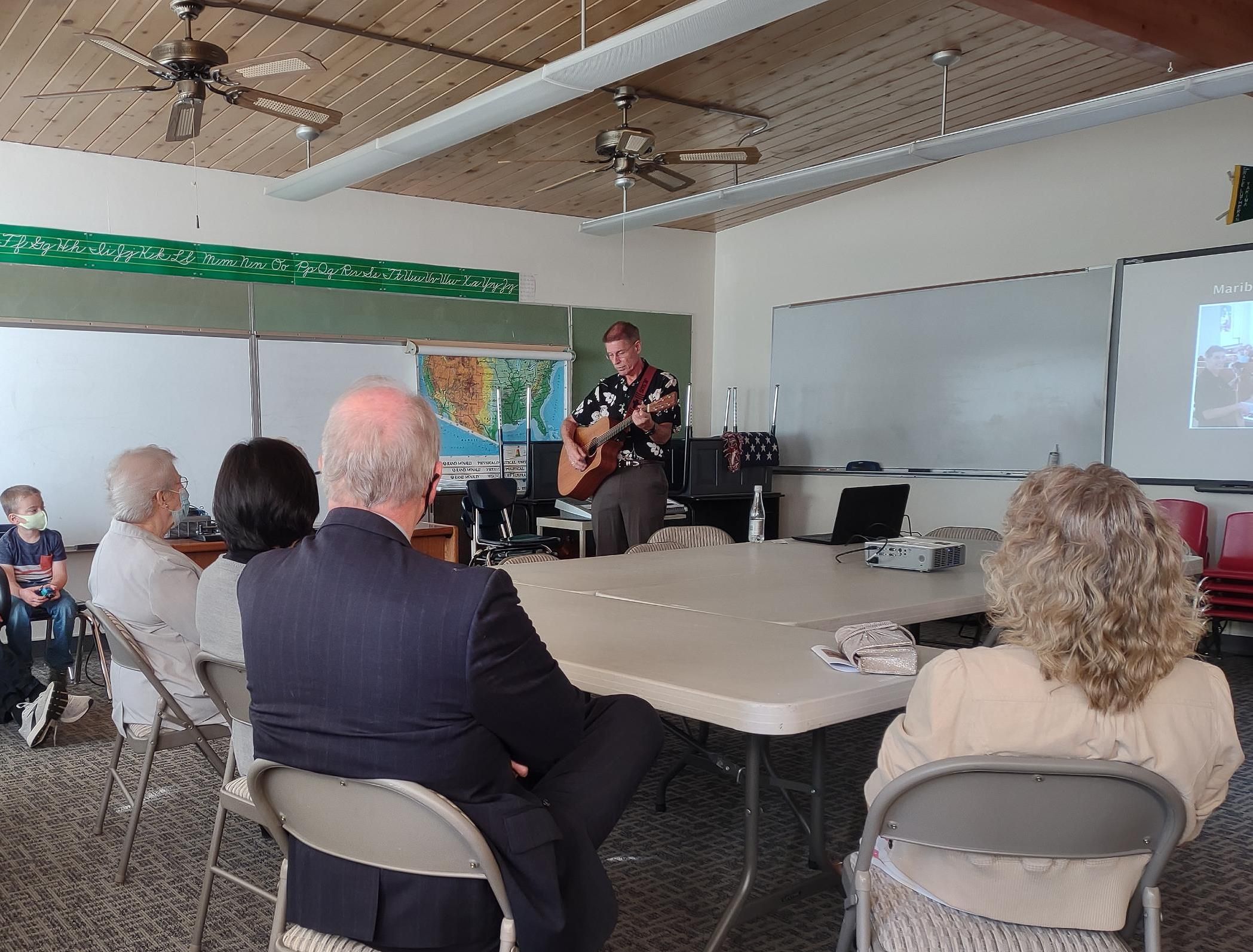 Hello, friends!
The lady-who-runs-my-website (she REALLY doesn't swing with webmaster/webmistress designations) tells me it's high time to blog something. And I realized that I do indeed have news:  I've moved to the Northwest! This is kind of a return to my roots. I spent the majority of my youth in North Idaho, about 45 minutes from Spokane, Washington, and my bus is now semi-permanently parked in a spot in a nice RV park about 12 minutes from St. Matthew, our WELS church in Spokane.
I've been attending church there and also in Hayden, Idaho at the daughter mission church called "The Vine." The Vine has a rockin' praise band, and St. Matt is more traditional. I like 'em both. The plan is to stay regional for fall/winter/spring and then hit the road to the Midwest during the lovely summer months. So right now, I'm lining up churches within a day's drive for weekends (see my Events page).
I just got back from playing for worship on Sunday, October 3rd at Grace Lutheran in Yakima, Washington and then later the same day for a vacancy at Good Hope in Ellensburg, Washington (picture above). The nice folks were very friendly, and it was sure nice to sing again, because the time before was seven weeks ago!
Anyway, I'm happy here in Spokane (Indian word meaning "Children of the Sun"), and it feels like I'm semi-retired. Life is good, but I recall that it snows here.
Uh-oh...