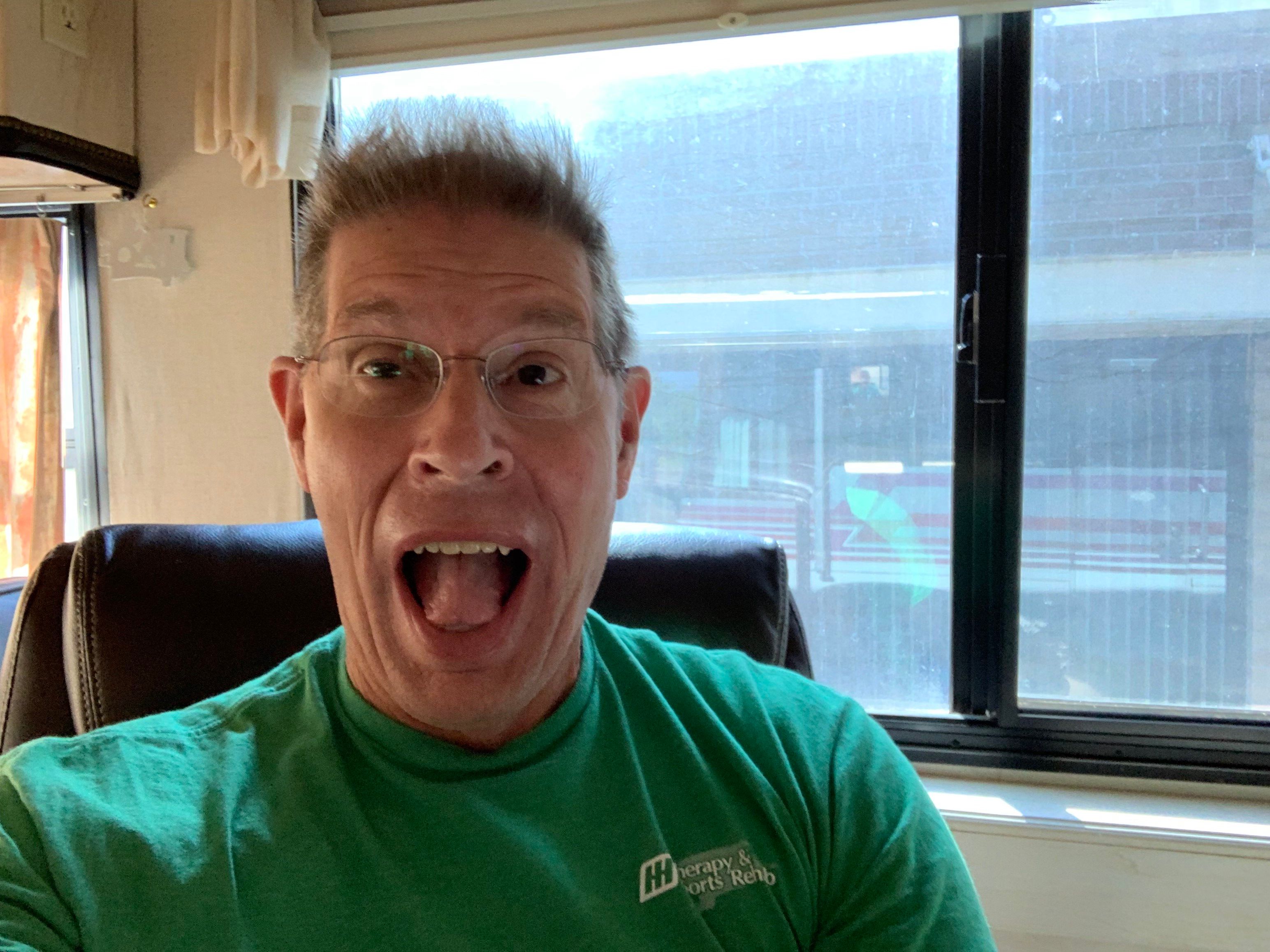 Some of the excitement of living on the road includes vehicle repairs! I tow a minivan with my bus, using a tow-dolly. There are interesting mechanical limitations to this system including the fact that backing up isn't an option because the wheels on the dolly immediately turn sideways, or "crab," if you like technical terms. In addition, sudden steering changes on the dolly have an adverse effect on the minivan's steering system.
Without belaboring the story, in April I took the dolly over a steep curb while departing Zion Lutheran in Springfield MO and managed to break the steering column on the van. Imagine my surprise when I backed the van off the dolly at Faith Lutheran in Carthage MO and found the steering wheel loose in my hands! I quickly found that while all repair shops were booked for weeks, a church member had friends at a truck repair place and convinced them to fix it for me. I rented a temporary replacement van to complete my schedule for a week and continued on to Kansas City 10 days later. But, wait, there's more! Last week, while driving the bus and towing the dolly with the van aboard (I call it the "wagon train") toward St Paul Lutheran church in North Mankato MN, I noticed that when I touched the bus brakes, the back of the bus would veer to the left, which if you can visualize this, moves the whole shebang partly into the passing lane which isn't good when you don't intend to do so. After I parked, I eventually discovered something that didn't look right between the drive axle and the tag axle. A device known as a radius rod had come loose and was just hanging there, probably touching the road at times while underway.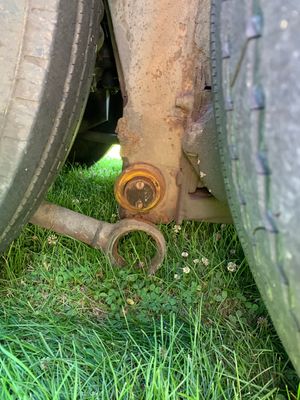 One of my mechanic friends in Tennessee suggested that I use heavy-duty zip ties to keep that from happening while I drove 90 minutes up to north Minneapolis to Blaine Brothers Truckaline. This journey was a bit hair-raising (see photo above!) in the traffic there but being as careful as possible, I got the bus to generally behave. Working until midnight, the guys at Blaine were able to put my rear suspension back in order, and then I took the bus to their mechanical repair facility 5 minutes away for an oil change and lube. This only needs to be done every 10,000 miles which is good because the big Detroit diesel takes 9 gallons of oil! Now I'm happily parked at Good Shepherd Lutheran church in Burnsville MN, just south of the twin cities
playing here for worship Thursday night and Sunday morning. This church has a unique sanctuary floor plan. (On my "Photos" page!) I've never seen anything like it in our church body. That's because it was originally built by another Lutheran synod. As I understand it, 20-some years ago, our local WELS church was flourishing and needed more space, while the other church was not doing well, so they swapped buildings!
My friends here at Good Shepherd are treating me very well and I have a lovely place to park the bus, tucked back behind the school. I have a couple of evening events next week in nearby Golden Valley and New Prague and then on to the mighty Crown of Life Lutheran in West St Paul for Saturday, Sunday and Monday worship in 2 locations. After that, I go to Wisconsin for August and September. I'll tell you more about that later!