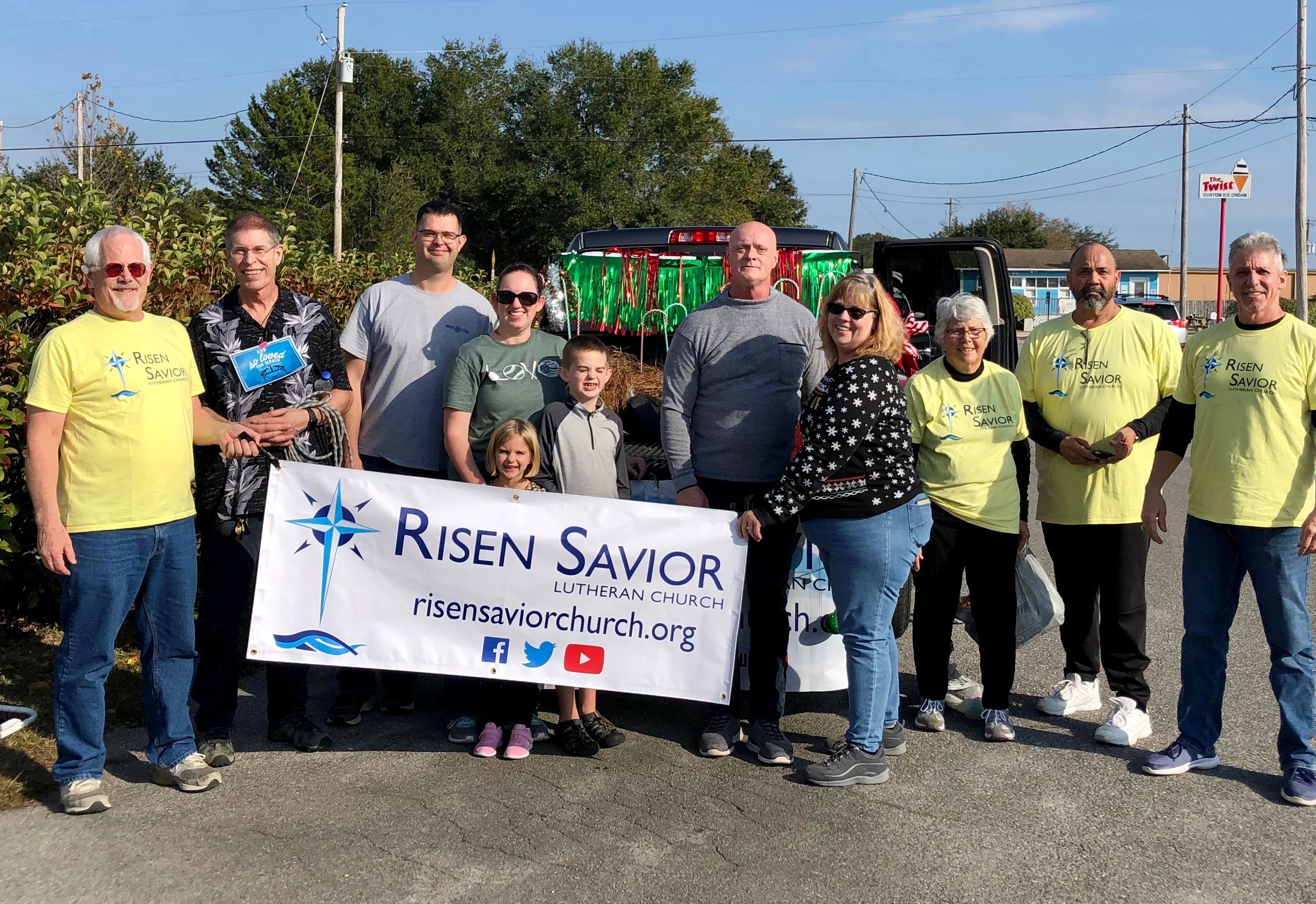 Greetings from the road!  I am now firmly committed to the southern portion of the United States; strictly in the southeast district for the next three months.
Something I am really looking forward to is spending 10 days with my daughter and her family for Christmas In Durham North Carolina.  And then the Savannah area and then in Florida through March 8th. 
Highlights so far include participation in the Navarre Florida Christmas parade on December 7th. My job was to walk alongside the "float," which was a gaily decorated member's pickup.  I handed out candy and informational cards about our church here, Risen Savior.  I stopped too often to chat with folks along the way and ended up doing a bit of running after the rest of the gang so as not to get run over by the Cub Scout troop behind us. They would urge me to move along by throwing beads at me when I got too close, and I responded by nailing the little buggers with a few blow pops.  All in good fun of course! 
I love my bus. It is a beautifully constructed 1976 model eight MCI.  I could never afford something like this normally, but I got a great deal on it. However, it does have some age and needs occasional repair.  In early December I stopped at my favorite repair place in Chattanooga, Tennessee to get a new front right airbag installed.  It was extremely cold that day, and the young man doing the work was lying on his back under the bus outside in about 35° temperature, with a diesel-powered jet-blast-type heater blowing hot air at him!  I've included a photo and you can see him peeking from underneath. 
Here are a few photos of the lovingly converted interior of my home on wheels.